OVERVIEW
The core function of our FIREBRAND PROJECTS company based company is to provide clients with comprehensive fire protection solutions and products in order to minimise and eliminate the potential risk of fires by safeguarding the lives of the occupiers in buildings, to protect the premises from major damage and reduce the environmental effects of toxic smoke and emissions.
We provide high–quality, cost effective, integrated fire protection systems, enabling customers to focus on their strategic goals and core competencies, while relying on the services provided by dedicated fire systems services providers and firefighting specialists.
COMPANY DETAILS
Company Name: Fire Brand Projects (Pty) Ltd
Trading As: Firebrand Projects
Company Reg No: 2017/530389/07
VAT Registration No: 4260283975
B-BBEE: Level 4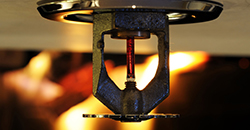 Automatic Fire Sprinkler Supply & Installation
Supply of All Associated Fire Sprinkler Parts, Design & Installation of Piping, Control Valve Assembly & Sprinkler Heads in Commercial, Industrial & Residential Properties.
Drafting Services
Full Drafting Services for all Fire Protection Installations, Electrical and Wet Services.
Fire Doors
Certified Materials, SABS Approved, Installation for Commercial, Industrial & Residential Properties.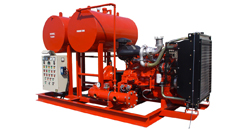 Fire Pumps & Tanks
Supply, Installation and Maintenance of a wide range of Fire Pumps and Water Storage Tanks for Fire Applications.
Gaseous Fire Suppression
Clean Agent (Inert) or Co2 for Data Centres, Mobile Applications, Specialised Equipment, Chemical Agent (Fm200), Conveyor Belt Suppression Systems.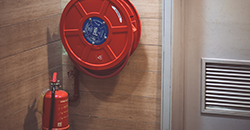 Hydrant & Hose Reel Reticulation
Installation of Hydrants & Hose Reels During Construction and Renovation Phases.
Kitchen Hood Fire Suppression Systems
For All Industrial and Commercial Kitchens – Fast Detection, LPCB Certified, Extended Coverage, Competitive
Project Management
Project Management Practice to ensure timeous delivery of projects. Weekly Project Progress Reports, Time Management Chart, Quality Control, Procurement Policies & Procedure, Management of Project & Operations, Client Liaison.
Early Warning Fire Detection Systems
Installation, Maintenance, Design, Fire Alarm Systems, Initiating Devices, Emergency Voice Alarm Communication Systems. Optical Smoke Detectors, Heat Detectors, Beam Detectors, Gas Detectors.