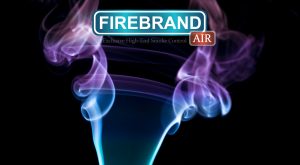 Firebrand Air implements the latest technologies into our Smoke Ventilation solutions. Not only do we design and supply, but we also install and maintain these systems as well. Our key technical services include design and drafting, preventative maintenance, and quality control.
Smoke ventilation products offered
Our products are approved, tried, and tested across South Africa. As part of our Firebrand Air company we offer the following products:
Smoke Control – Mechanical & Forced Extraction Window & Door Automation
Fire Shutters and Fire Curtains
Mechanical Design & Drafting
Smoke Baffles
Usability and longevity
Our systems are designed, installed, and implemented with the aim of usability and longevity, while offering efficient comfort, cooling, and ventilation. Arguably more important are the safety elements we strive to implement, and our compliant smoke and heat exhaust systems also provide smoke safety and hot gas evacuation in case of a fire.
Preventative maintenance
Besides the installation and supply of smoke ventilation solutions, our exceptional customer service and quality solutions would be incomplete without a focus on preventative maintenance. Our goal is to achieve maximum up time of your systems. We provide certificates which include electrical compliance to give our customers the peace of mind they deserve.
Technical services
With technologically backed designs, quality materials and construction, and a back up plan with preventative maintenance, our technical services include:
Design & Drafting of Smoke Control systems in accordance with internationally approved and adopted Mechanical and Fire Engineering codes of practice and SANS specifications.
Turnkey Installations & Preventative Maintenance.
On-site Quality Control checks in accordance with our Quality Procedures.
We provide our complete service offerings across the country and aim to provide you, our client, with quality solutions and service with an emphasis on comfort and safety. Contact us today for an assessment of your building.